Description
PLEASE WATCH THE PRODUCT VIDEO BEFORE PURCHASING. IT EXPLAINS JUST ABOUT EVERYTHING.
Made from Carbon Fiber PETG, Carbon Fiber Polycarbonate, Various Metal Hardware and comes with a 3-year warranty. Fits Autel Evo 1 & 2 Controllers.
Allows easier and more secure mounting for smartphones, tablets, and the DJI CrystalSky monitors.. can be mounted on a tripod..
The front wing makes the controller a much more solid unit.. the back button bumpers prevent accidental button presses.. the optional rear support section keeps the controller upright when using a heavy monitor and sitting the controller down. And multiple metal lanyard connection spots..
The optional extension piece allows you to adjust the monitor position slightly to help get the center of balance you are looking for. This helps when using a very heavy tablet or DJI Crystalsky Monitor, but the average person mounting a small phone or smaller sized tablet would not really need it.
The optional 4hawks adapter piece allows you to easily mount a 4hawks external antenna should you have one. Please note that piece requires a deluxe mount because it needs a place to attach to.
Regarding Extra Large Tablets.. if you have an extra large tablet such as one of the Ipad 12.9's or some other monster tablet I now have tablet adapters stock in that can handle them. Just choose Smartphone Tablet Adapter Kit 3 if you want that option. There is now a photo of that kit as well.
Regarding the 7 Inch Tripltek Tablets.. I designed a clever little adapter that just attaches to the bottom of the 7 Inch Tripltek tablet. It holds it quite securely and you don't even need tools to use to get it on and off. Just turn a thumbscrew. It essentially adds an industry-standard 1/4-20 threaded screw thread to the bottom of the Tripletek so it can attach to the mounting system. This new adapter is part of Kit4 and is available now.
Regarding the older model Alientech Antenna Booster.. If has now been confirmed that the older Alientech Antenna Booster (Amplified and Non-Amplified Version) fits with my mounting system and not only can it still swivel when installed it does not even need an adapter to do so. You will probably want my standard or pro mount as my deluxe mount has a rear support piece that will get in the way of the Alientech. It can of course be removed, but why waste the money if you cannot use that piece. Click here to see more about an Alientech setup that a customer did.
Regarding the Alientech DUO II Amplified Antenna Booster apparently does not fit with my mount by default. I believe it will fit though using the QMA plug extensions that Alientech sells.
Mount Versions..
Standard: Includes Base Mount, Button Bumpers, And Front Lock
Pro: Includes Base Mount, Button Bumpers, Front Lock, and Front Wing
Deluxe: Includes Base Mount, Button Bumpers, Front Lock, Front Wing, And Rear Support
All adapters and accessories are separate and can be added to the kit using the checkboxes.
If you are still confused about what the versions and kits of the mount contain for parts please look at the images in the product photos here on this page.  I have the versions, kits, and part photos there with text. Still confused, just contact me.
YouTube Reviews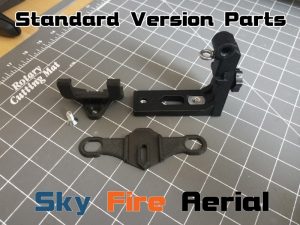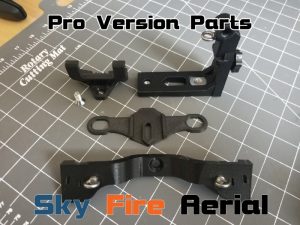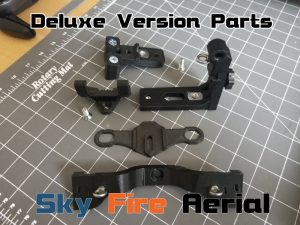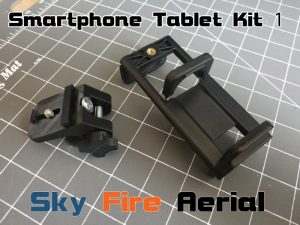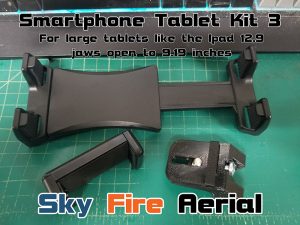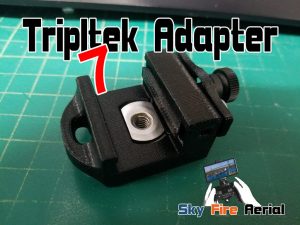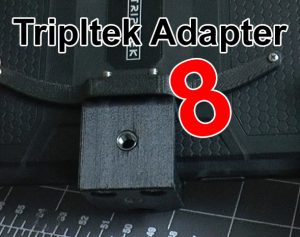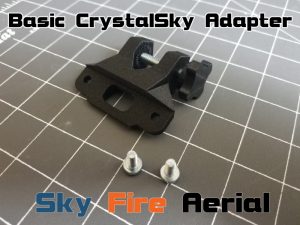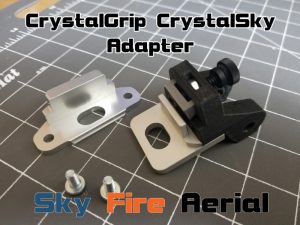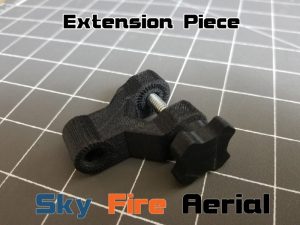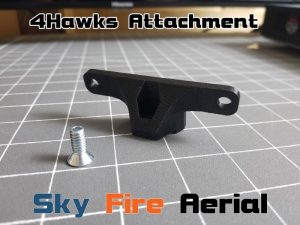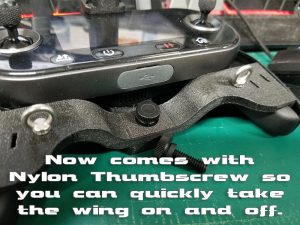 More info on smartphone/tablet adapter dimensions..
The (kit #1) Reversible Universal Smartphone holder.  See image below for dimensions on that.. it's really just for lightweight tablets and phones.. Tablet side opens to 4.33 inches min and opens to 7.28 inches max. Smartphone side opens to 2.16 inches min and opens to 3.54 inches max.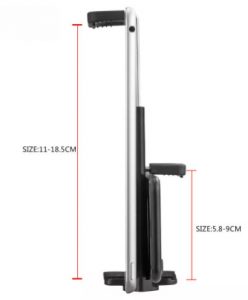 The (kit #3) black 12.9 ipad holder..
It has quite the range so it can hold almost any tablet.. Jaws open from 4-7 inches min to 9.3 inches max..
image below shows all of that including its thickness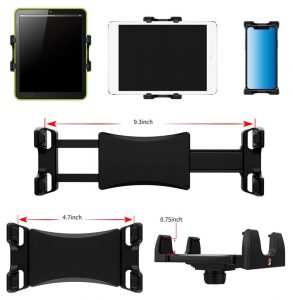 The (kit #3) small black smartphone holder Clip range: opens to 2.16 inches min and 3.34 inches max

Info on the new Tripltek Mount.. just watch the video below..