Description
Mounting system for the Autel Nano, Nano+, Lite, and Lite+
This Fits Autel Nano and Lite radio controllers as well as the "+" varieties. They all use the same controller. This system allows easier and more secure mounting for smartphones, tablets, and larger monitors.. adjustable angle.. large thumbscrew allows for easy and tight adjustment of viewing angle with no tools.. mount secures to your controller in 30-60 seconds via 2 thumbscrews.  The mount provides a place to secure your control sticks as well as a secure lanyard connection. Made from Carbon Fiber PETG, Regular PETG, and Various Metal Hardware. Made in the U.S.A. Comes with a 3-year warranty.
Available in many color options to match the color scheme of your drone.
See photos in the product gallery above.
We recommend at least a 8.5-inch cable for tablet mounting. Amazon is a good place to find them.
One last thing. there are over 120 hours of design time in this product and it takes many more hours to fabricate and assemble/test each piece. This product isn't mass-produced in China. I am a master at what I do and if you buy this you are not only supporting a small business, you are buying a very special product that does what it claims to do and does it well. My mounts fit the controllers they are designed for like a glove, they are strong, lightweight, and well designed. There is nothing else that even compares.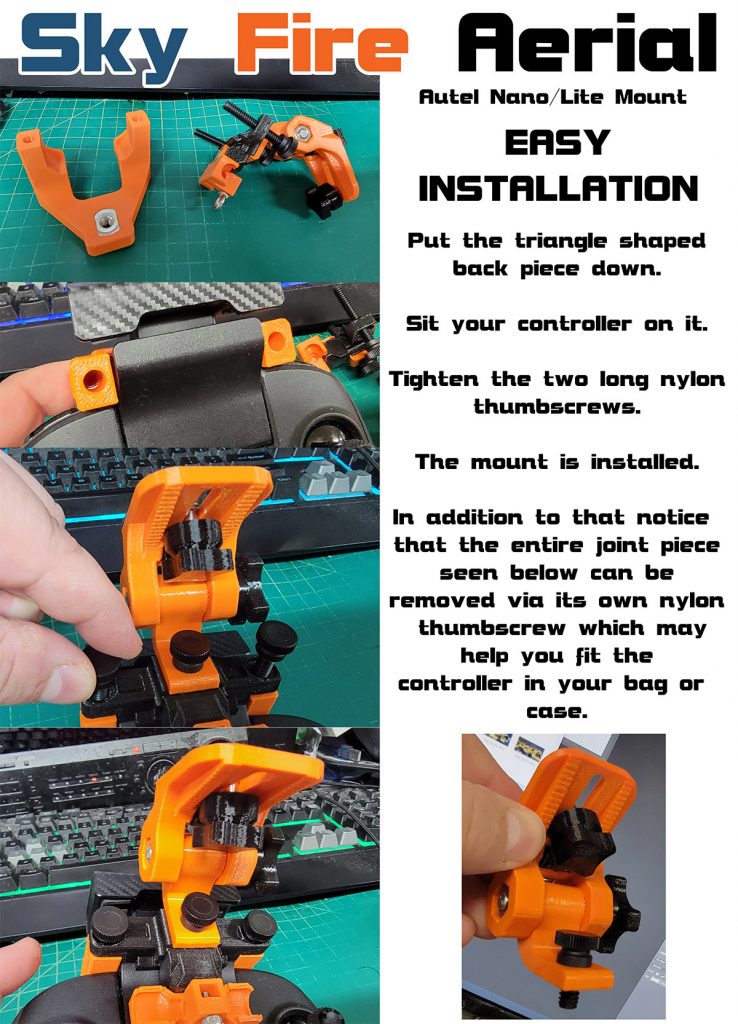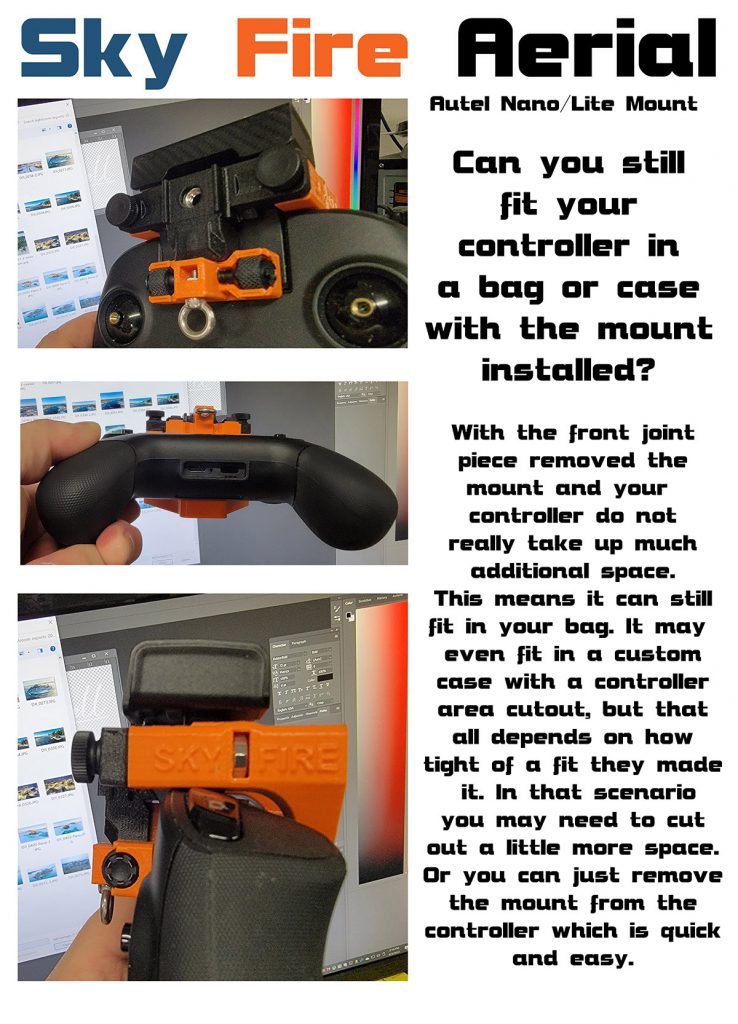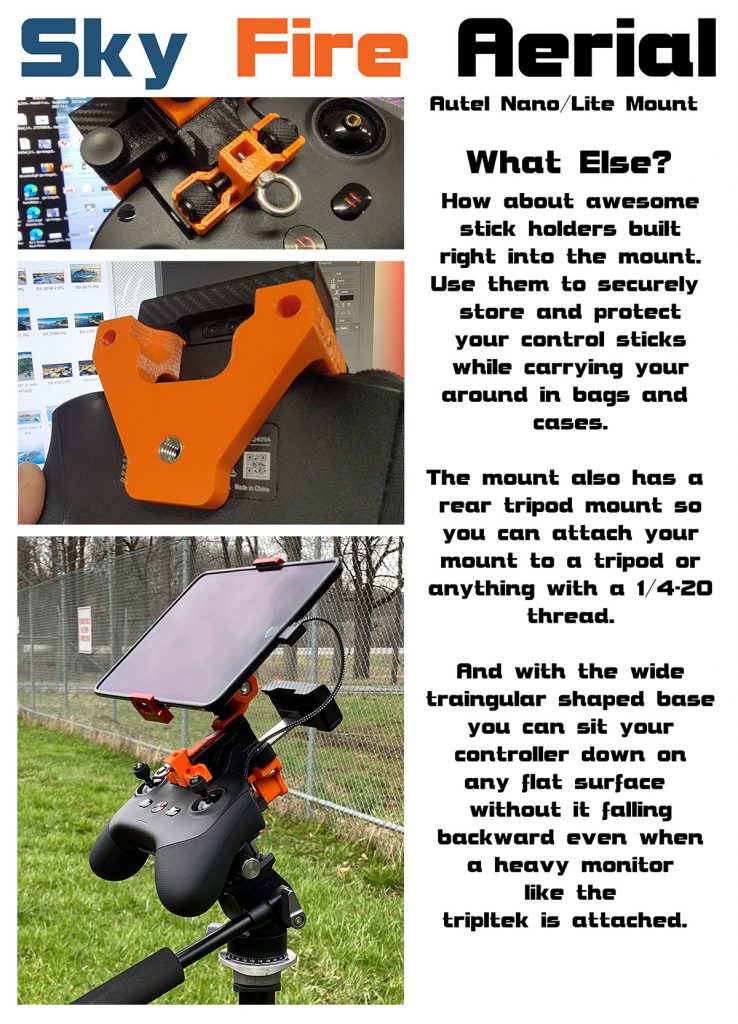 PRODUCT REVIEWS AND OTHER VIDEOS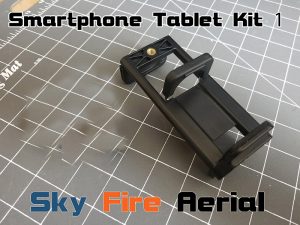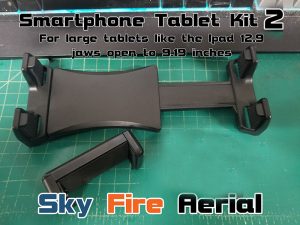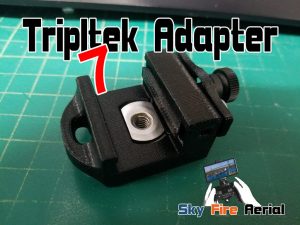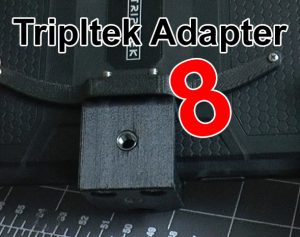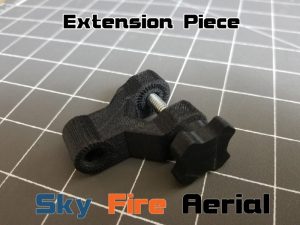 The optional extension piece allows you to adjust the monitor position slightly to help get the center of balance you are looking for. This can help when using a very heavy tablet, but the average person mounting a small phone or smaller-sized tablet would not really need it. Heck, I don't even use it when I fly with my Tripltek tablet. It's really just for people that are very particular and want every option.
More info on smartphone/tablet adapter dimensions..
Reversible Universal Smartphone holder (kit 1) See image below for dimensions on that.. it's really just for lightweight tablets and phones.. Tablet side opens to 4.33 inches min and opens to 7.28 inches max. Smartphone side opens to 2.16 inches min and opens to 3.54 inches max.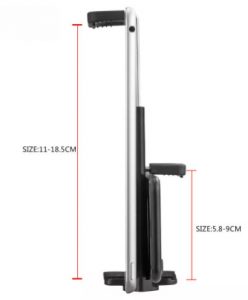 The kit 2 black smartphone holder.. Clip range: opens to 2.16 inches min and 3.34 inches max

The kit 2 black tablet holder..
It has quite the range.. Jaws open from 4.7 inches min to 9.3 inches max.. can handle a tablet as thick as 3/4 inch.. this can even hold the big 12.9 iPad, and the the Tripltek 7.. for the 8 or 9 inch Tripltek tablet models I recommend you get the adapter I make specifically for those models.. image below shows all of the adapter dimensions including its thickness. Click on the image for a larger view..